Making a Real Difference for Kids
I am very proud to be affiliate and ambassador with Wigs for Kids. Every child is accepted who applied and will receive, at no charge, a custom made – virgin hair wig and all services at no charge. They will also receive a new wig if they need one, for example if they grow out of the one they have, until the age of 18.
If a child loses their hair for any reason it is devastating to the child and their family. We help heal that pain a little bit by giving that child their hair back. Come in and donate your hair to WFK and we will do the donation harvest and give you any hair cut and style you want at no charge because you are a hero in our eyes. Putting a smile back on a child's face and seeing a little tear of joy streaming down their cheek is one of the greatest feelings you can experience and it really puts everything into perspective.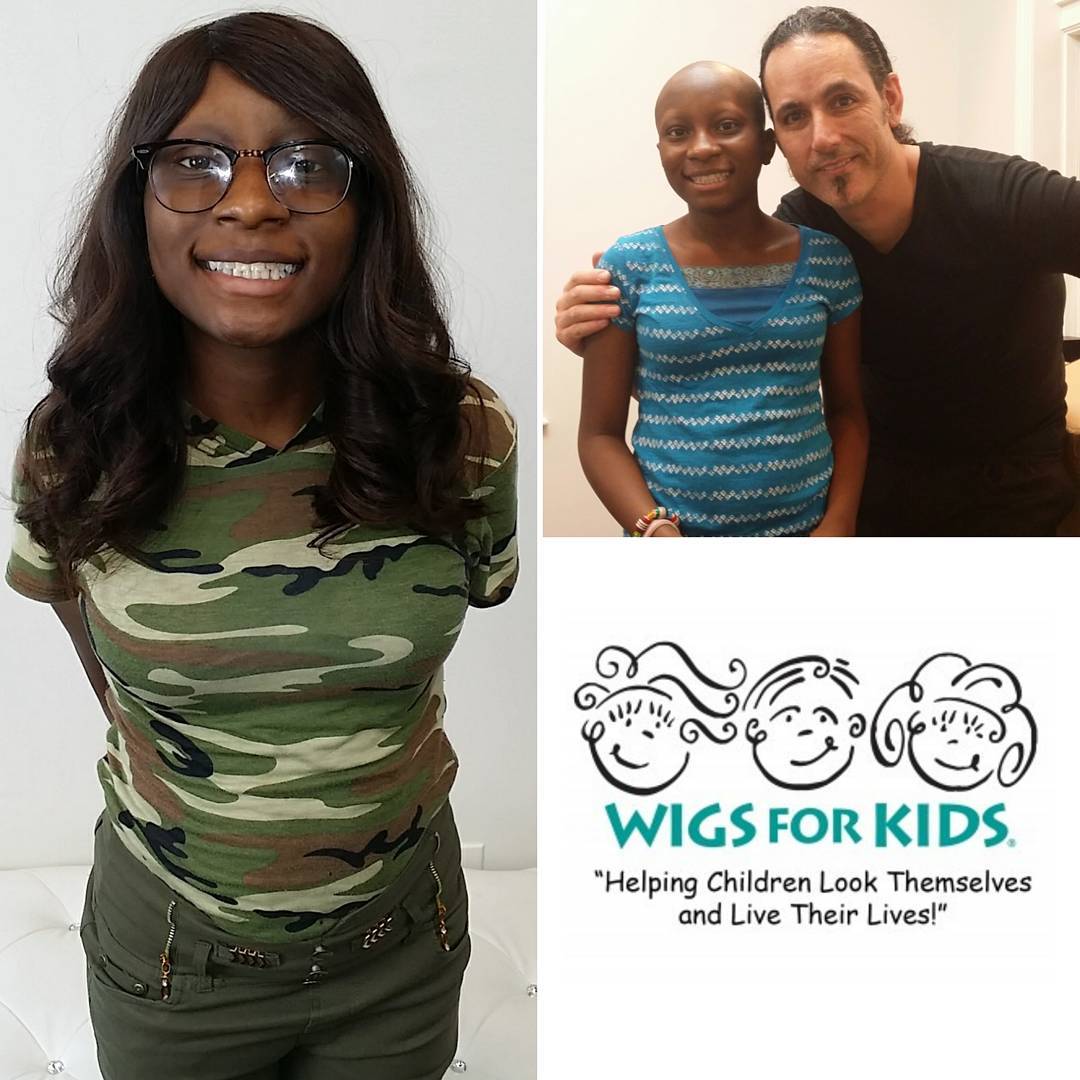 Who feels happier, her or me? Impossible to say. She loves her new hair and I received all the joy for being able to be a part of creating her new look.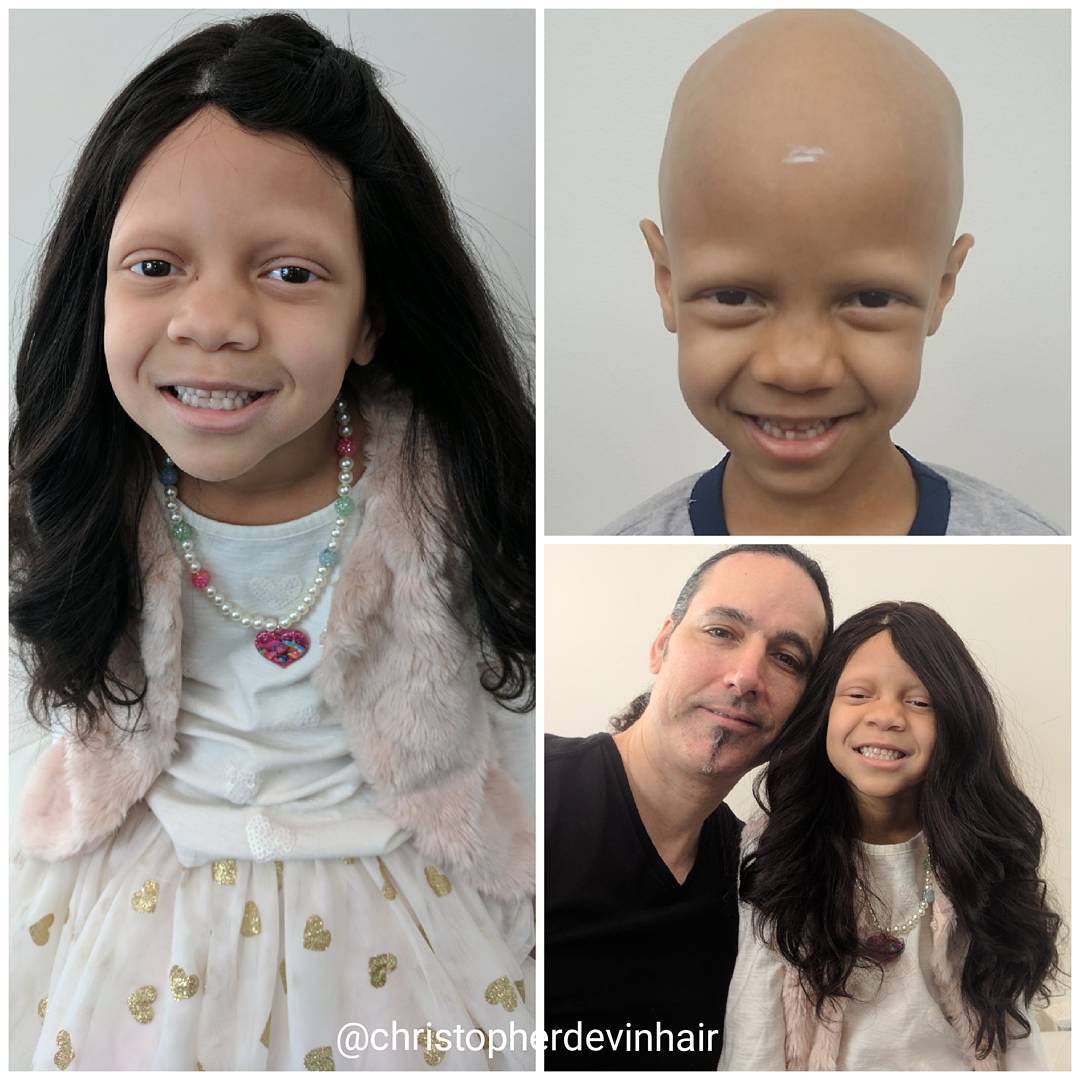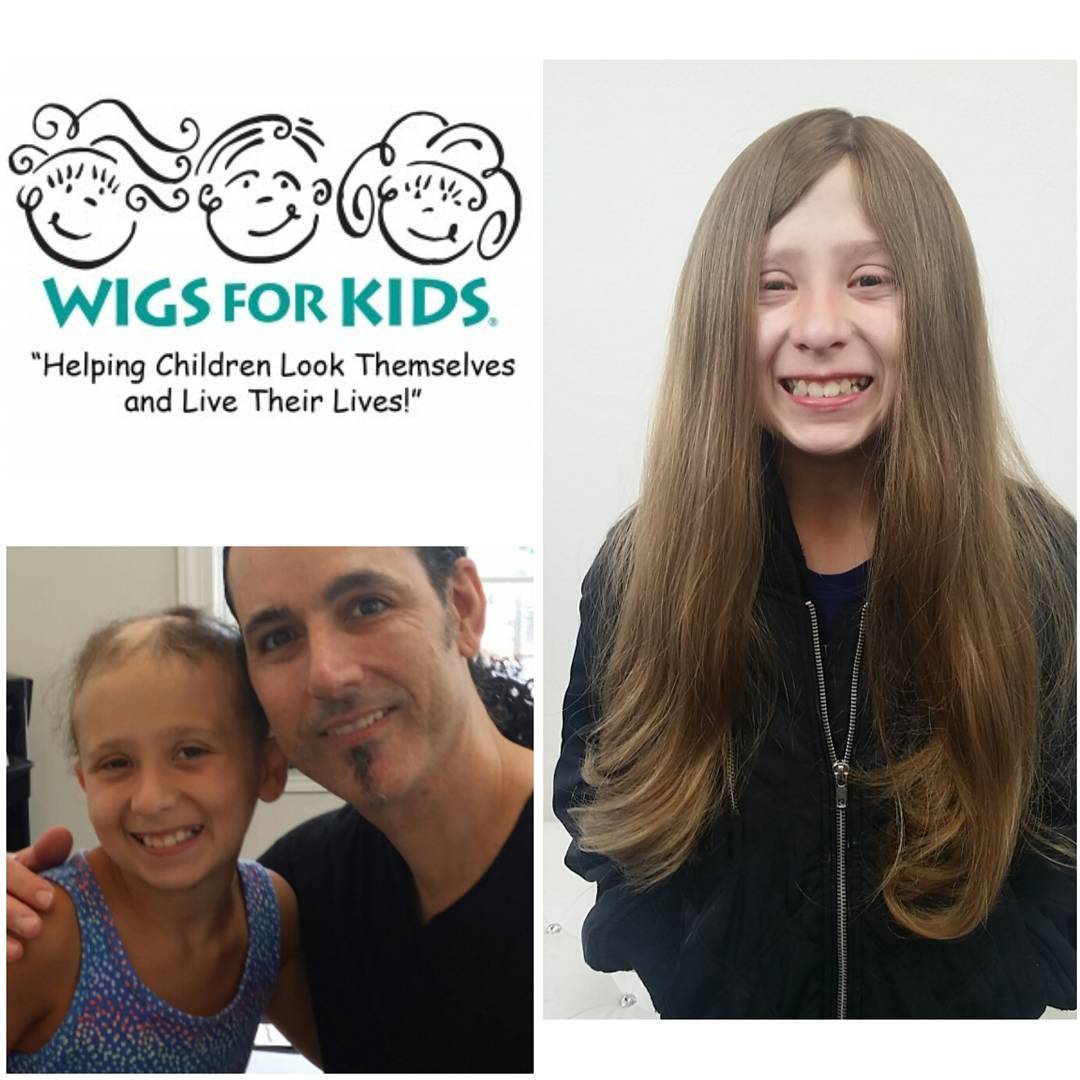 Another one of my beautiful clients who I have the privilege of working with through Wigs for Kids. The girl is so positive and accomplished it is amazing. When she came in for her measurements she was so fun and outgoing it made me so excited to what her reaction would be when she got her hair. She usually wore a scarf to cover her head. The day she received her wig, instead of jumping for joy the way I expected, she was very quiet and needed some alone time. Not the reaction I expected. After a while I asked her if the hair wasn't what she was hoping for. She said that she loved her hair but she was upset because now everyone at school will know she has a wig on. I pointed out to her that everyone already knows she doesn't have hair because of the scarf she wears so if she goes into school with her head held high, swinging her hair from side to side and owning it, then everyone will be happy for her and tell her how awesome she looks.
It is hard enough for kids in general trying to fit in so it doesn't help for a girl to also have no hair to deal with. Now she can blend in and let her personality be the first thing everyone notices about her because she is awesome. If you have any connection to a family that has a child in need for hair because of alopecia, trichotillomania, medical issue or injury etc. then please contact Wigs for Kids so they can help. No child is turned away.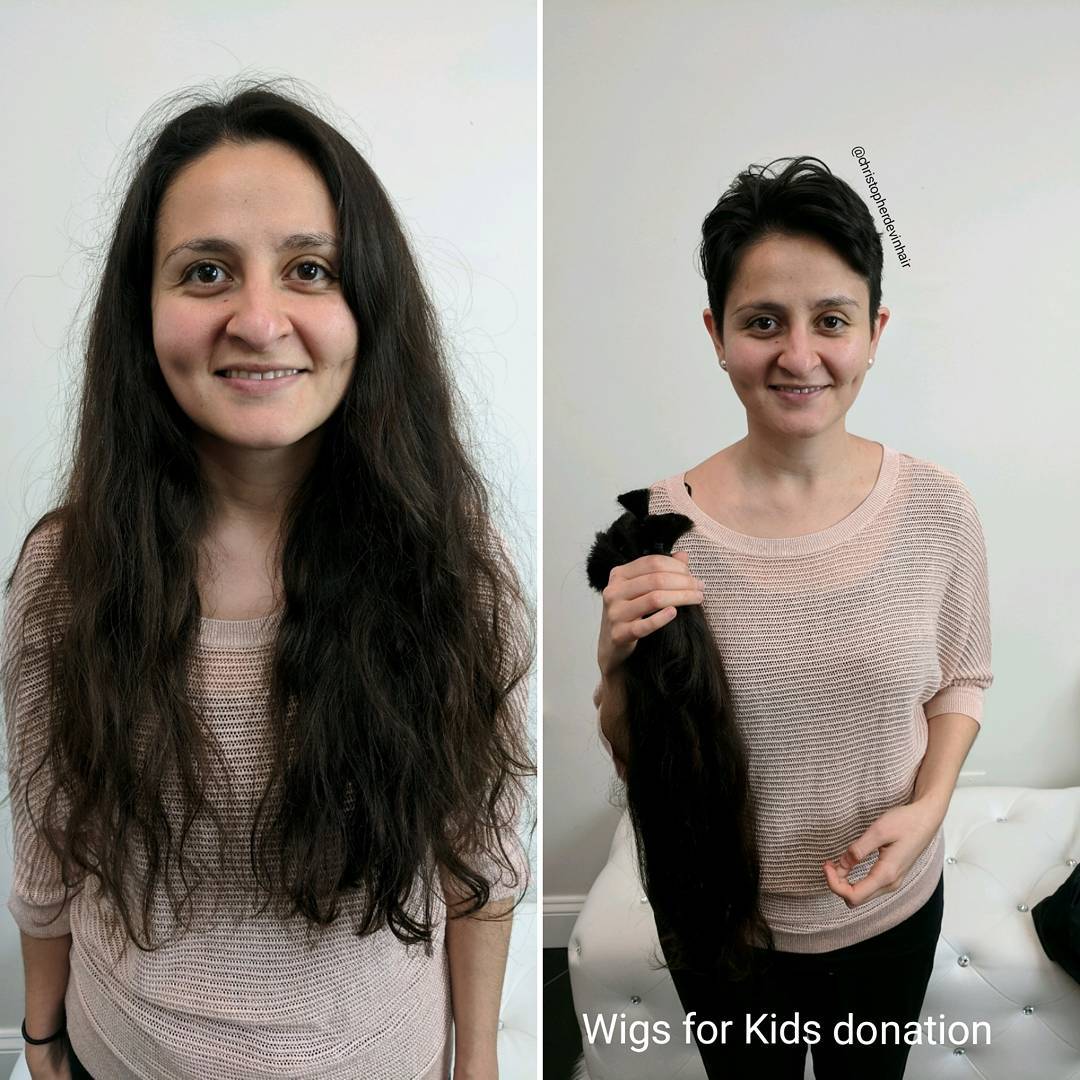 Sometimes people are more concerned for the happiness of others than themselves. This beautiful woman donated her hair to help a create a wig for a child.
We will take your hair donation of 13 inches or longer at no charge and give you a complimentary hair cut for donating your hair. We send your donation to Wigs for Kids so they can make beautiful wigs for children who are in need of hair for any reason. We are proud to be involved. Each client who donated their hair are heros. They sacrifice the confidence and compliments they may receive personally to instead give all of that to a child. To me, their incredible generosity and huge heart filled with love and compassion for others makes them even more beautiful. If you have hair to donate please contact us, it is our honor to be a part of your journey of kindness.