about us
our story and our staff
Owner, Sanctüary Hair Solutions
Christopher was born and raised in Canada, one hour outside of Toronto, Ontario. Christopher first found his interest in hair and make-up being involved in theatre throughout high school. He saw first hand how hair and make-up can change a person's appearance from a subtle change to the dramatic. He then studied special effects make-up artistry at Complections London School of Make-Up. He was driven into these studies by his fascination of how dramatically you can change a person's appearance.
Most recently, Christopher has expanded his areas of expertise with the Cesare Ragazzi hair restoration.
To accentuate this training he also studied cosmetology at the Graham Webb Hair Academy so he would have the full knowledge and tools available to him to bring to life any transformation. After a short time in the movie industry he realized he was more interested in bringing his talents to the general public and helping them with their appearance. His special effects background would not be utilized in this arena except to fuel his thoughts of what might be possible for his clientele.
Christopher came across hair extensions and immediately saw the benefit they could provide. He could create long hair where there was short, thick hair where there was thin and create any palette of color he could dream up. He decided to become a hair extension artist. He sought out the best training and eventually became an instructor for SOCAP hair extensions out of Milan, Italy, teaching other stylists in the industry this wonderful art form.
Christopher's love for this art remains strong to this day. Hair extensions are his favorite service to offer although he does provide full service hair care including being a top colorist having taught hair coloring to other stylists in the industry for Paul Mitchel systems, design cutting, Japanese thermal reconditioning straightening, perming, custom wigs and hairpieces and most recently eyelash extensions. His work has been shown in international publications.
Christopher is an attentive and caring hair stylist. He listens carefully and thoughtfully and provides individualized service to his clientele. He is the owner with his wife Devin of Sanctüary Hair Solutions and Christopher Devin Hair Extensions, a very successful salon in downtown Washington DC.
If you are seeking the most advanced hair loss solutions and a stylist with years of training and experience to take care of your hair needs, Christopher will be among the top choices of stylists available to see today.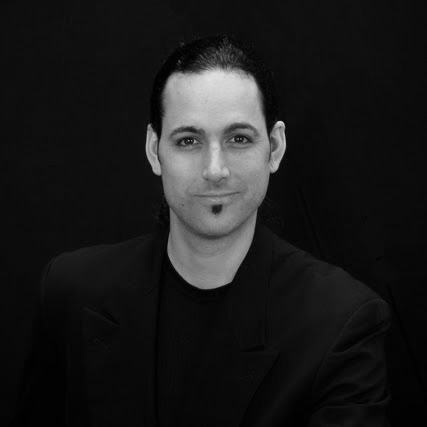 Specialties
Cesare Ragazzi CNC Hair Restoration
Hair Extensions
Trichology
Devin is a dedicated hair stylist specializing in all aspects of hair including hair restoration and hair extensions. Devin has studied hair since high school. She has trained all over the world including Vidal Sassoon in London, England. She has trained other stylists, working for name brands as a color educator. After a visit to Toronto to study make-up artistry, Devin met Chris and they realized they shared so many ideas they decided to both get married and open a business together. Devin cares for each client, listening attentively to their needs and then skillfully delivering the services needed to achieve their desired hair style. She is skilled in all areas or hair so she can design your entire look from the cut to the color and even include hair extensions and hair restoration when needed so the result in the mirror brings a smile to your face. She has a warm heart and is fun to chat with during your visit. With Devin you are always in good hands.
Specialties
Cesare Ragazzi CNC Hair Restoration
Hair Extensions
Trichology
Marlene has been dedicated to being a stylist since high school. She is originally from Buffalo, New York and has worked for top salons. She brings years of experience to the table. She is really fun to talk to and enjoys good food (wings especially being from Buffalo) and is a tea aficionado. You will enjoy your visit with Marlene both for the conversation and the hair. As Marlene is always looking to upgrade her education, she is currently studying hair restoration and trichology to bring these new services to her current clientele and any new clients in need.
Specialties
Hair Cutting
Hair Coloring
Keratin Treatments